Aluminium window Installation & Manufacture.
Are you considering aluminium window installation for your home, office or architectural project?
Here at Fixitt Glass & Aluminium we specialize in various types of aluminium window manufacture and installation.
Aluminium Window Company in Cape Town
Fixitt Glass and Aluminium manufacture, supply and fit superior quality aluminium windows throughout the greater Cape Town Area. The combination of high-quality materials and professional levels of service make Fixitt Glass and Aluminium the first choice for the best aluminium windows anywhere in and around Cape Town. 
Put Fixitt Glass and Aluminium to the test. Call us today.
Fixitt Glass and Aluminium also provides a 24/7 Emergency Glass Repair Service.
Features & Benefits of Aluminium Windows:
Easy maintenance and operation
Available in anodised finish, in a range of powder coated colours, or in wood-look coatings.
Can be fitted with a wide range of glass options – with different characteristics, thicknesses and colours
Available in custom sizes, up to extremely large sizes
Various innovative styles, and different ways of opening
High performance, long service life
Resistant against corrosion, distortion and other harmful effects of the environment
Well insulated against sound and increment weather
They can be manufactured with various security features: burglar resistant, fire resistant and bullet resistant
Fixitt Glass and Aluminium have a wide selection of standard-sized aluminium windows for easy fitment, ideal for inclusion in new residential building projects.

Our bespoke made to measure windows add style, security and functionality to any home, office or commercial building. Made to measure aluminium windows are ideal replacement windows where non-standard sized windows are currently installed. Our design team can assist in creating the ideal aluminium windows for any residential or commercial property.

As an end-to-end aluminium window designer, manufacturer, and supplier we also provide aluminium doors. Our professional teams manage every aspect of production to ensure fast delivery as well as consistently high quality.
Types and Styles of Aluminium Windows
Since 2019 Fixitt Glass and Aluminium have been supplying the widest variety of aluminium windows in Cape Town with styles to suit every home, office, restaurant, shop or factory.
Our high-quality aluminium styles include:
– Sliding windows
– Fixed pane windows
– Projected windows – casement windows or sash windows
– Sliding and folding windows
– Cottage pane Windows
– Double-glazed windows
All Fixitt Aluminium Windows are fully compliant with South African Quality Standards and are backed by our comprehensive warranties. All workmanship is fully guaranteed.
The Benefits of Aluminium Windows:
Aluminium windows are the best choice of windows in Cape Town and Fixitt Glass and Aluminium is the number one company to choose to supply and fit them. There so many good reasons to install aluminium windows and doors in your home, it is easy to see why you should upgrade to highest quality aluminium windows in Cape Town. From their durability to easy maintenance, your investment in aluminium windows will be one of the best you make.
Why choose Aluminium Windows from Fixitt?
Because our aluminium windows are so resistant to the ever-changing Cape Town weather, from the scorching sun to drenching rain you will not only have years of enjoyment but decades. This makes your investment a very wise one.
One of the biggest concerns in Cape Town is safety and security. Aluminium windows are incredibly strong, and this makes you feel safe in your home. Consider locking windows from Fixitt Glass and Aluminium that deter thieves at a glance. Even bulletproof windows can be produced and installed!
If you want more light coming into your home, office or factory or if you want to make the absolute most of your view, aluminium windows are the ideal choice. Because aluminium is so strong and so light it means the frame can be slimmer leaving more glass than other types of the frame such as uPVC or wood.
Save money on energy bills
Aluminium windows, when fitted professionally, improve insulation and reduce heat loss significantly. Glass is an effective insulator and because aluminium frames can hold larger panes of glass the insulation properties increase. Replacing windows with new high-quality aluminium windows means you can turn down the heating and still stay warm meaning you save money on your energy bills.
Because our aluminium windows are so resistant to the ever-changing Cape Town weather, from the scorching sun to drenching rain you will not only have years of enjoyment but decades. This makes your investment a very wise one.
The reduced amount of energy used in your home has an environmental impact but aluminium windows go further than that when it comes being eco-friendly. Our windows are made from sustainable materials that can be easily recycled to reduce their carbon footprint.
No one likes cleaning windows and this is why aluminium windows are a superb choice. With a simple wipe every now and then, aluminium windows supplied and fitted by Fixitt Glass and Aluminium can remain looking as good as new with ease.
The greatest benefit of Aluminium Windows, especially when installed by Fixitt Glass and Aluminium, is the affordability of the windows. Fixitt Glass and Aluminium use only the highest quality materials to make the most affordable windows in Cape Town installed by the best teams all covered by the outstanding warranties and guarantees.
We're well-versed in the production and repair of a broad range of aluminium products. Our repairs and maintenance team is on hand to assist with aluminium door repairs and aluminium window repair, including both the frame and glass.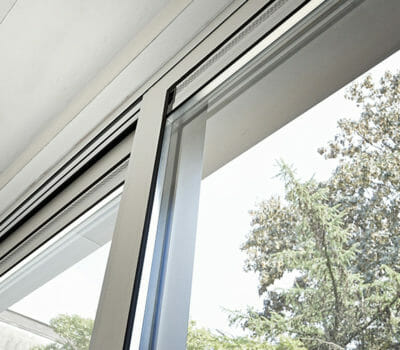 Our team can design and craft custom made aluminium windows with toughened glass to replace your old and worn-out windows. We're a proud aluminium window manufacturer, and our team will fit and install your new windows for you.
As experienced aluminium door manufacturers, we design and manufacture a range of aluminium frame doors, including sliding doors. This also extends to maintenance, and our teams will assist you with aluminium sliding door repairs.
Is your shower door cracked? We specialize in shower door installation, designing and producing a range of shower doors with toughened glass. We do both aluminium shower doors and frameless shower doors to match your preferences.
Your shopfront is the first thing your customers will see of your business, so keep it looking immaculate! We specialize in aluminium shopfront installation, manufacturing aluminium shop front doors and windows to showcase your products.
Talk to us about your next project