Aluminium Shopfront & Shop Door Manufacturer & Installations
At Fixitt Glass and Aluminium we manufacture, supply, fit, and install custom glass and aluminium shopfront solutions for all areas of the commercial sector. We supply the greater Cape Town area with quality aluminium shopfront doors, using the best glass and aluminium to produce sturdy shopfront solutions that attract customers and keep your store safe. Our team of craftsmen work hand in hand with you to craft the best aluminium solutions for your store.
Put Fixitt Glass and Aluminium to the test. Submit an enquiry today, or contact us.
Glass & Aluminium Shopfront Installation in Cape Town
We are Cape Town's leading designer and manufacturer of aluminium storefronts, crafting exceptional aluminium solutions in a variety of styles and sizes. Not only do we offer standard solutions, but we can create tailor-made custom designs that best suit the stylistic preferences and requirements of your store.
Our aluminium shopfront doors are the peak of style, security and functionality, and are compatible with a variety of spaces, including office blocks, malls, banks, stand-alone stores and shopping centres. By opting for high quality, custom-designed shopfront for your business, you're not only investing in security, but you're significantly increasing the value of your property. Our team of designers at Fixitt Glass and Aluminium can help you visualize the perfect storefront to maximize value and reach the full potential of your retail space.
Fixitt is an end-to-end shopfront doors designer and shopfront installations specialist that takes care of everything from design to manufacturing and installations. Our expert team is there to manage every aspect of production to ensure fast delivery and consistent quality.
We are also able to work on various aluminium doors, windows and repairs.
Styles of Glass & Aluminium Shopfronts:
There are several different styles for storefronts, all encompassed within two different types of storefronts. Internal shopfronts, which you would typically find in malls and wherever you're most likely to find a store or business indoors. And external shopfronts, which typically involve independent retail stores, stores in shopping centres, banks, and showrooms.
All styles of aluminium shopfronts are designed from extrusion systems and can be designed with a combination of fixed glass panes, stacking doors, sliding doors, and french doors. A benefit to our glass and aluminium shopfront doors is that they require very little maintenance or upkeep, and will never rust or warp. They're built tough to last and ward off unwanted criminal activity.
We offer our aluminium in two different types based on preference:
Anodised Aluminium – by changing the surface chemistry of aluminium we protect the metal from corrosion, protect it from scratches, and enhance its aesthetic qualities. This also includes a protective barrier layer on the surface of the metal. Anodise is renowned as a highly durable finish and offers the opportunity to colour your aluminium whatever colour you like. Because the colour is embedded deep into the metal, it doesn't peel or scratch off.
Powder Coated Aluminium – Powder coating involves spraying electrostatically charged paint after it's been treated, and then heating the aluminium to bind the layer of paint to the metal. The benefits of powder coating include access to bright colours, and the powder coating is tough to prevent peeling or flaking.
The Benefits of Aluminium Storefront Doors
One can only stand to benefit in investing in sturdy aluminium shop fronts. Highly durable, tough, safe and high value, here are some of the many benefits to opting for Fixitt Glass and Aluminium shopfronts:
Value – A carefully crafted and fitted shopfront can increase the value of your property!
Secure – Our glass is toughened for security, and our aluminium is treated to increase its strength, durability, and fight against corrosion.
Styles – Not only can our aluminium come in an array of brilliant colours, but we offer fantastic styles for interior and exterior shopfronts. Our team will design you a custom storefront to best suit your needs.
Practical – Our doors come fitted with hidden hydraulic door closers to stop doors from slamming or hurting anyone.
Insulating – because of the weather treatment, our shopfronts are well sealed to keep out the heat or cold, and allows you to save costs on electricity for heating or air conditioning. This seal also cuts out outside noise.
Easy to maintain – Our glass and aluminium shopfronts are easy to clean and maintain, and are less prone to cracks and the like to keep maintenance to a minimum.
Environmentally friendly – Cutting back on electricity is good for the environment, but we also craft all our shopfront doors out of sustainable materials that can easily be recycled when they reach the end of their product lifespans. This reduces our overall carbon footprint.
Value for money – Fixitt Glass and Aluminium is renowned for our affordability. We're one of the most trusted shopfront manufacturers in Cape Town, using only the highest quality materials, and our expert team has years of experience to best serve our customers. We make some of the best, most affordable aluminium solutions, and with our skills and expertise, your product is bound to last. We also offer outstanding warranties and guarantees for your peace of mind.
Features & Benefits of an Aluminium Shopfront:
Fixitt shopfront doors come available with a range of different handle types, including D handled. D handled doors are classic in style and instantly recognisable, fixed and unmoving to the door. We also offer an extensive range of lock types for your door to ward against intruders.

Our manual shop doors come fitted with a concealed overhead hydraulic closer, which helps to control the way a door closes. This prevents the door from slamming, which not only creates noise but can hurt someone or damage your glass door as well. Typically hydraulic closers are rather bulky, but with our unique design, it's out of sight, and out of mind.
Full weatherstripping to the perimeter of doors to keep out the elements, and to also provide a strong seal for the interior of your store.
If you opt for a powder-coated aluminium finish, we offer an extensive array of powder-coated colours for you to choose from.
Safety always comes first, hence our shopfront doors all come fitted with toughened glass or laminated safety glass as standard. Toughened glass isn't indestructible, but it can withstand high amounts of pressure and heat, making it tougher to break into. When toughened glass breaks, the entirety of it breaks into small glass pebbles, which is safer than large shards of glass.
Our collection of glass doesn't stop there. We also offer an extensive range of performance glass, specified according to site requirements. Performance glass defines any type of glass that offers an added feature or characteristic, such as energy-efficient glass.
Our Aluminium Shopfront Doors meet South African Quality Standards and are backed by our comprehensive warranties. All workmanship and fitting fully guaranteed.
We're well-versed in the production and repair of a broad range of aluminium products. Our repairs and maintenance team is on hand to assist with aluminium door repairs and aluminium window repair, including both the frame and glass.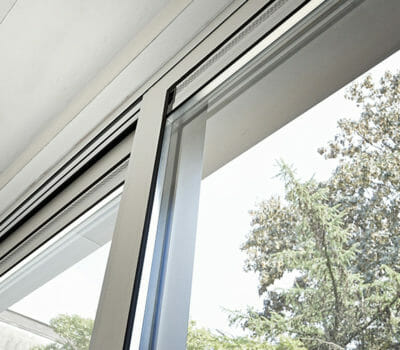 Our team can design and craft custom made aluminium windows with toughened glass to replace your old and worn-out windows. We're a proud aluminium window manufacturer, and our team will fit and install your new windows for you.
As experienced aluminium door manufacturers, we design and manufacture a range of aluminium frame doors, including sliding doors. This also extends to maintenance, and our teams will assist you with aluminium sliding door repairs.
Is your shower door cracked? We specialize in shower door installation, designing and producing a range of shower doors with toughened glass. We do both aluminium shower doors and frameless shower doors to match your preferences.
Your shopfront is the first thing your customers will see of your business, so keep it looking immaculate! We specialize in aluminium shopfront installation, manufacturing aluminium shop front doors and windows to showcase your products.
Talk to us about your next project