Aluminium Sliding Door Manufacturer & Installations
We manufacture, supply and fit the best quality aluminium sliding doors in Cape Town & surrounding areas. Our range of aluminium doors is suitable for both residential and commercial properties. The combination of quality materials, expert craftsmen and low pricing sets us apart from other suppliers.
Put Fixitt Glass and Aluminium to the test. Submit an enquiry today, or contact us.
Tailor-made Aluminium Sliding Doors
Aluminium doors supplied by Cape Town's leading glass and aluminium come in a wide range of standard sizes. However, our expert craftsmen and designers can create tailor-made aluminium doors for your home or commercial property.
Our tailormade aluminium doors add style, security and functionality to any home, office or commercial building. Fixitt tailormade aluminium doors are perfect replacement doors for any type of property when new doors are needed. Our design team can assist in creating the ideal aluminium doors for your home, office, shop, restaurant or even factory. If you need the best aluminium doors, Fixitt Glass and Aluminium is the first place you should call.
We are an end-to-end aluminium door designer, manufacturer, and supplier and we also provide high quality aluminium windows throughout greater Cape Town. Our team of experts manage every detail of production to ensure fast delivery and consistently high quality.
If you need tailormade aluminium doors , contact us today: 087 153 6466
Types and Styles of Aluminium Doors
For over a decade we have been supplying the widest variety, types and style of aluminium doors in Cape Town and have the ideal aluminium doors for any home, office, restaurant, shop or factory. Ask us.
Our high-quality aluminium doors styles include:
Inline Sliding Doors – These are the more conventional sliding doors with panels of glass that slide inside a frame. Today, inline sliding doors are stronger, available in different colours and are more secure thanks to improved locking mechanisms. Inline sliding doors come in an assortment of designs, panel sizes and in various sizes to meet your needs.
Lift and Slide Doors – As the name suggests these popular inline sliding doors operate using an easy to operate handle lifting the door up to slide exactly where you want it. Available in a range of styles and colours and fitted to perfection.
Tilt and Slide Doors – Tilt and slide doors are another popular choice of sliding door form Fixitt. These doors don't just only slide to open but have a simple tilt mechanism that opens the door a little to allow for ventilation. Ask us for more information on these doors.
Sliding Doors – the most common aluminium doors and a firm home favorite.
Slimline sliding patio doors – Minimalism is all the rage and slimline sliding doors allow you to make the best use of the slim frames with more glass.
Pocket aluminium sliding doors – These state of the art sliding doors are perfect for new extensions. These sliding doors slide back inside the wall and are completely hidden when open. Futuristic and dramatic, perfect for the home renovations.
Automatic sliding patio doors – For the ultimate in convenience or luxury, we supply and install automatic sliding doors that can work with a sensor or by pushing a button, very common in commercial and retail properties.
Our Aluminium Doors meet South African Quality Standards and are backed by our comprehensive warranties. All workmanship and fitting fully guaranteed.
The Benefits of Aluminium Doors
In Cape Town aluminium doors are the best choice for new and replacement doors for any residential or commercial property. Fixitt Glass and Aluminium is the number one company to supply and fit aluminium doors. There are many benefits to installing aluminium doors in your home, office, shop, restaurant or factory. It is also easy to understand why you should select highest quality aluminium doors in Cape Town from the very best supplier. From durability to ease of maintenance, your investment in aluminium doors will be reward you from day one.
Looking for the best prices for aluminium doors in Cape Town? Contact us
Why choose Aluminium doors from Fixitt?
We're well-versed in the production and repair of a broad range of aluminium products. Our repairs and maintenance team is on hand to assist with aluminium door repairs and aluminium window repair, including both the frame and glass.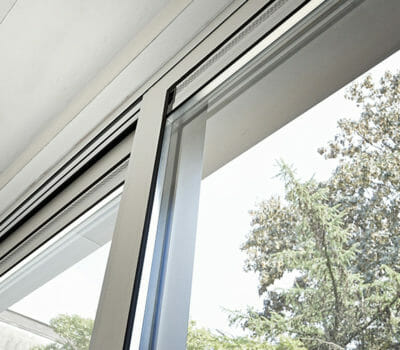 Our team can design and craft custom made aluminium windows with toughened glass to replace your old and worn-out windows. We're a proud aluminium window manufacturer, and our team will fit and install your new windows for you.
As experienced aluminium door manufacturers, we design and manufacture a range of aluminium frame doors, including sliding doors. This also extends to maintenance, and our teams will assist you with aluminium sliding door repairs.
Is your shower door cracked? We specialize in shower door installation, designing and producing a range of shower doors with toughened glass. We do both aluminium shower doors and frameless shower doors to match your preferences.
Your shopfront is the first thing your customers will see of your business, so keep it looking immaculate! We specialize in aluminium shopfront installation, manufacturing aluminium shop front doors and windows to showcase your products.
Talk to us about your next project